Coffee For Everybody. Literally.
We love our coffee in my house.
It's an everyday thing.
Mornings start in the kitchen with each coffee drinker (currently three) making their favourite.
Saxon likes an espresso, my eldest daughter Ella loves a flat white poured over in a travel mug for the bus (cause yolo) and you all know that I like my coffee long, black and in a mug.
I've owned multiple Nespresso machines - always been an early adopter - but the Nespresso Vertuo has been a complete game changer for my household because it caters to the many, varied coffee tastes of my family and guests.
How It Works.
Perfecting a cup of coffee couldn't really be much simpler than this.
Simply lift the lid and place your VERTUO capsule of choice into the allocated vessel. Closing the lid punctures the capsule and with a single press of the start button, the extraction begins.
And this is where it gets really cool: the barcode on your capsule is scanned which tells the machine the cup size that the blend is designed for, so that your coffee is extracted to the ideal length.
VERTUO capsules come in five different sizes to accommodate everyone's coffee preferences ranging from 40ml - 414ml and each has a barcode specific to its size and weight.
This is crazy technology for an at-home system and makes high quality coffee goof-proof.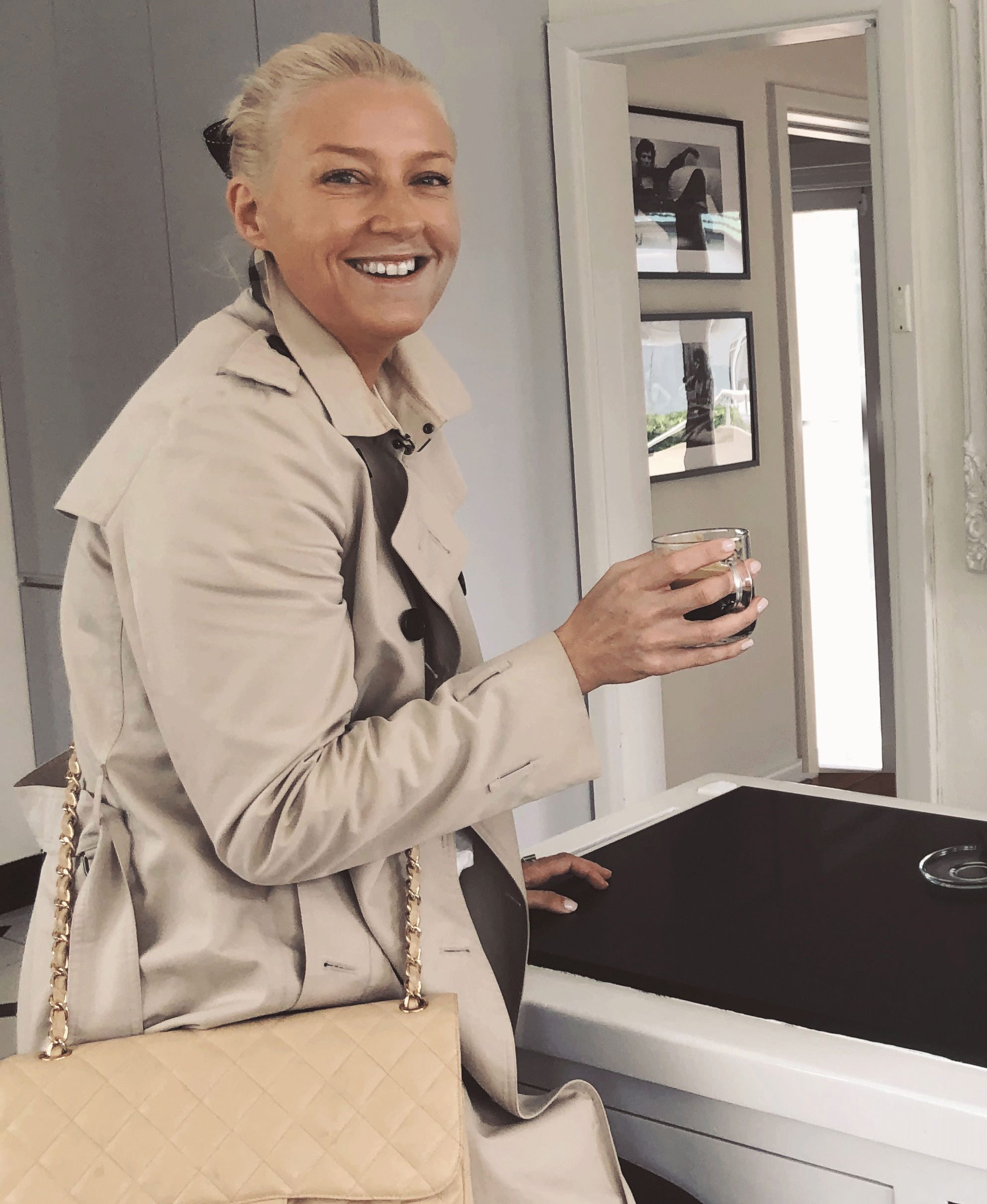 And then wait for it…this is the part that I love most.
The VERTUO machine is also perfect for those who enjoy their coffee with milk – Reverso style.
There's no frothing, no side device, nothing to CLEAN at the end of each coffee.
So how? Simply add a dash of milk to your cup before extracting your coffee.
Aeration caused by the spinning system (which reminds me of a compact disc player) helps blend the milk without the need for an external device, resulting in a deliciously smooth coffee with a thick crema. It works perfectly with cow's milk - you don't even need to stir it - but I find that soy and almond work best with a quick stir before drinking.
It's that easy.
Versatility is everything.
Five different capsule sizes means that there's no coffee that this machine can't master.
Match a capsule size to your preferred cup.
I like to keep a range of sizes in the kitchen so that I can look after guest's requests and also switch up my own coffee mood. At the moment I'm particularly fond of a Gran Lungo in the afternoon.
Ultimately it's not just the machines which make Nespresso so popular, it's the quality and taste of the coffee.
Nespresso works closely with more than 70,000 farmers across some of the world's best coffee sourcing regions to produce sustainable coffee through their AAA Sustainable Quality Program.
There are blends in the VERTUO range which vary in origin and intensity. I think the best way to find your favourite blend is to start in the middle with an intensity of somewhere around six and then you can go milder or more intense from that starting point.
My favourites are: Melozio ( smooth and balanced); Aflorazio (floral with a hint of fruit); Altissio (full bodied - makes the perfect affagato); Alto Dolce (smooth and brilliant over ice).
The Nespresso Coffee Selector is a great way of working out which blends suit you the most. You can find that HERE.
Yes You Can Recycle Nespresso Capusles.
I have had a lot of questions asking whether the capsules are recyclable.
I would not be using the product if it weren't recyclable.
Nespresso is dedicated to sustainability and best practice when it comes to recycling their capsules. For this to be successful they rely on us.
You can't just put the capsules in your yellow recycling bin you need to get them back to Nespresso who will do the rest. There's four convenient recycling options to ensure every Nespresso drinker can easily recycle their used capsules. Drop your capsules back to your nearest Nespresso boutique or participating florist drop off point, participate in a bulk box recycling initiative or send them back using a Nespresso Australia Post satchel.
In partnership with Nespresso